Key West the Dog

KeyWestTheDog.com

New! Key West The Dogä Certified Movie... T-Shirts & Hats...

"accept no imitations" coming December 2023!

Key West The Dog to filming from Key Largo to Key West in May 2024*

"movie is a Western/Mystery! based on a book by W.R. Cody"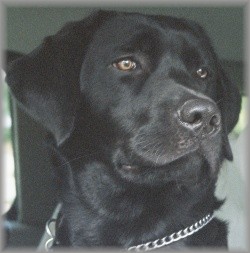 Chief News Reporter/Soothsayer/Hurricane Guide Dog/Detection Analyst/ & Adventurer

& Certified working/detection/guide/support dog with the organization... USWD..ORG


" NEWS FROM FLORIDAKEYS.US AND THE REST OF THE CIVILIZED WORLD " ä


Quote of the Day: "I would not take two million dollars for my dog if I knew you were going to be unkind to him...
but would let you borrow him free if you were our friends!...." -- Dr. T. E. Kotas

LOGO IS DERIVATIVE OF AN ANCIENT SIGN OF THE FIRST INHABITANTS IN THE UNITED STATES OF AMERICA

Press releases contain statements of a forward-looking nature relating to future events or future financial results. Investors are cautioned that
such statements are only predictions and actual events or results may differ materially. In evaluating such statements, investors should specifically
consider various factors, which could cause actual events or results to differ materially from those indicated from such forward-looking statements.
The Company undertakes no obligation to publicly release the results of any revisions to these forward-looking statements that may be made to reflect
events or circumstances after the date herefor to reflect the occurrence of unanticipated events.
contact Key West Dog at West @KeyWestDog.com
send message & animal certification verification
USWD, P.O.Box 1119, Key West, Florida 33041

© COPYRIGHT 2023 / Key West The Dogä Key West Dogä KeyWestTheDog.com ä Hurricane Dogä HurricaneDog.comä - All rights reserved

programs of Key West Register Corp.