Atlantic Shark Identification Workshops 2020! Info on dates... NOAA.org
'It is always time to prepare the Sand Castles at the end of the old waterpipe™" -HurricaneWhisperer™'.com
Key West Register Corp., Hurricane Whisperer (.com) & Strategic Planning.US Corp. assumes no responsibility for any losses,
damages or liability whatsoever suffered or incurred by any person, resulting from or attributable to the use of the information published on this site.
User is using this information at his/her sole risk.
Hurricane Season is: June 1 through Nov. 30 &?
HurricaneWhisperer.com Updates @ Twitter.com/KeyWestTheDog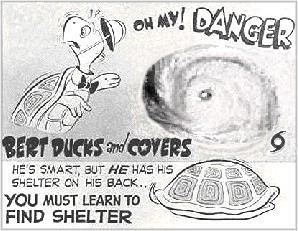 Hurricane Season 2020!
Hurricane/T.S. Names 2020: Arthur - Bertha - Cristobal - Dolly - Edouard - Fay - Gonzalo - Hanna - Isaias - Josephine
- Kyle - Laura - Marco - Nana - Omar - Paulette - Rene - Sally - Teddy - Vicky - Wilfred... more?! (Atlantic names)
Perimeter Detection Analyst & Adventurer...
Hurricane/Wind Categories are shown below from the National Hurricane Center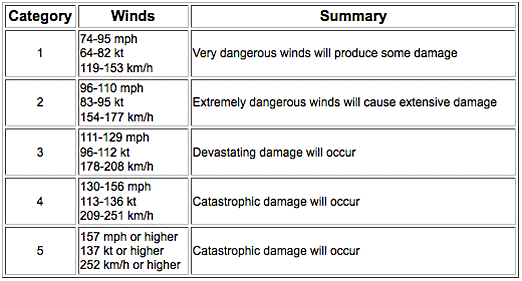 But there still are some disturbing finds as of 2016? For Captains' Planning Trips and Fishing... as Capt. 'CB' King
replied to KWR Chief Reporter: "It is not the right type of Conch Cook'n Oil™ for Keys Pinks!"
No La Niña" to be back?... the cause for some of the extreme weather in 2015... has re-emerged in
the Pacific Ocean? and may be expected to strengthen?... & continue into the Northern Hemisphere?

FLORIDA KEYS & BAHAMAS

ALWAYS PREPARED!

January 2018?... 18 Named Storms with 2 Major and 2 impacting Southeast U.S.?
"Hurricanes serve a useful purpose in the Earth's energy budget and... rainfall from tropical cyclones is a vital
component of the regional water supply." Diverting storms and weakening them should be the aim said a group of
scientist...? Hurricane Whisperer Note: the 'Hurricane Whisperer' is still seeking $1.8 million from DHS for post-environ impacts research also!
& from years past: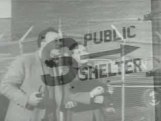 In 'Years Past'... Voodoo Master Otango a stronger CAT 5 will miss EYW.US... He is perplexed and stated he would have problems on alignment of the planets for Sept-Oct. '17? past Hurricane forecasts by Voodoo Master Otango have been on track according to his chart pamplet ... Exclusive KWR interview with Voodoo Master P. Otango at Schooner Bar by KWR Reporter -- "Master Otango, How many Hurricanes are you predicting for 2017?" Master Otango-- "I see four full moons after June with the face of a mild frown ... so it says possible 1 to 2 Hurricanes with one coming to our neighbors in Bahamas ... and two others have not decided yet ... but the twinkling of the 74th star from the eel says that we will have numerous mild storms." KWR Reporter--"Master Otango will you perform again 'The Ceremony' at the Southern Most Point in 2018?" Master Otango-- " I plan to be in two ceremony sessions following the quarter moons of the month of July & August ... this will be all the redirection of star energy that can be done" *Voodoo Master P. Otango's ceremony was focused on guiding the past Hurricanes in 2017 Hurricane Season from EYW.US by 24 hour herb & chant ceremony at "Southern Most Point".
Hurricane Whisperer™ Recommends Preparing Your Home's Vegetation for Storms!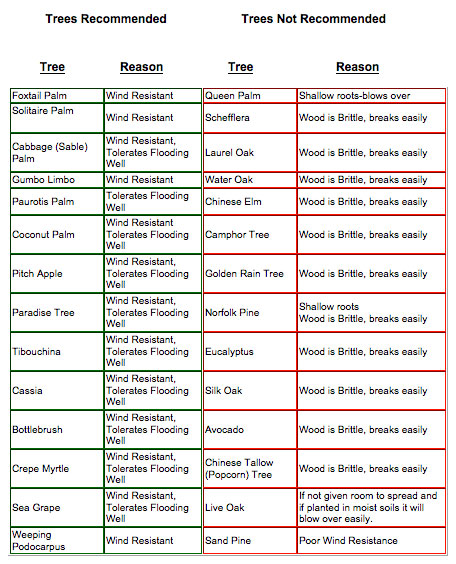 'Huracan' (Hurricane) a native 'Taino' word... meaning: 'Winds unleashed by an angry Goddess'
- however we leave our readers with no endorsement of these methods and ask all readers of KWR to contact your local authorities prior to a Hurricane and Hurricane Season for the proper directions to safeguard your families!

Hu
rricane Whisperer
ä

Missed us again! Time for a drink! a Hulacaneä Daiquiri - "Born in the Eye": 2oz of Rum, Sugarcane stalk,
2oz Sweet & Sour mix, Secret ingredient, 1oz pineapple juice,Shake in a circular motion over ice and strain into a chilled
martini glass, garnish with wedge of lime. Hemingway - 'Islands in the Stream'... " Thomas Hudson... was drinking
another of the frozen Daiquiris with no sugar in it and as he lifted it, heavy and the glass frost-rimmed, he looked at
the clear part below and the frapped top and it reminded him of the sea.